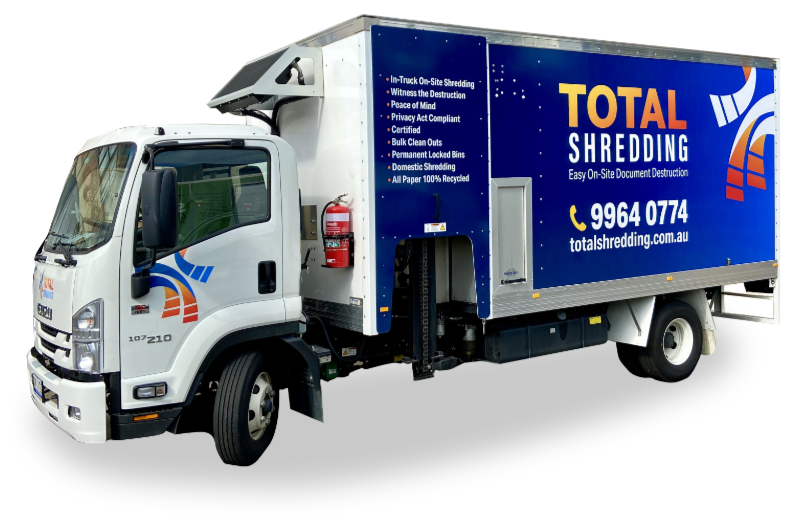 For Service Contact
Total Shredding Today
Here's what our customers are saying about Total Shredding:
Miss M
in the last week via Google
Our company required a one-off service for the destruction of confidential legal documents. After calling around to different companies we decided on Total Shredding. The...
Hardy Lim
a week ago via Google
Very good service, communicate well and punctual. I recommend this company to anyone who needs shredding.
Peter Wainberg
4 months ago via Google
Very professional operation. The whole operation is clean, simple and thorough, and the operator was neat and polite. Definitely recommend using this company.
Cheryl Seeto
4 months ago via Google
We have used Total Shredding several times now and we are very happy with their service. They communicate well, call with an estimated time of...
Richard Wallis
4 months ago via Google
Hands down the best, most convenient and efficient way to dispose of documents securely. A great service.