Total Shredding is your one-stop service provider for safe, secure and reliable document destruction.  We operate in North Ryde and across the Sydney region.  
Our professional team takes care of all the important aspects to provide you with complete peace of mind. 
WE OFFER THE FOLLOWING:
We take care of ongoing regular document shredding and destruction safely and securely. A cheaper option than trying to take care of this yourself.  We will supply you with a Certificate of Destruction at no extra charge. 
We operate at the highest level of service and security. Your business is supported by our team at a local level, providing a safe, secure and reliable operation.  We are independently audited to ensure industry best practices.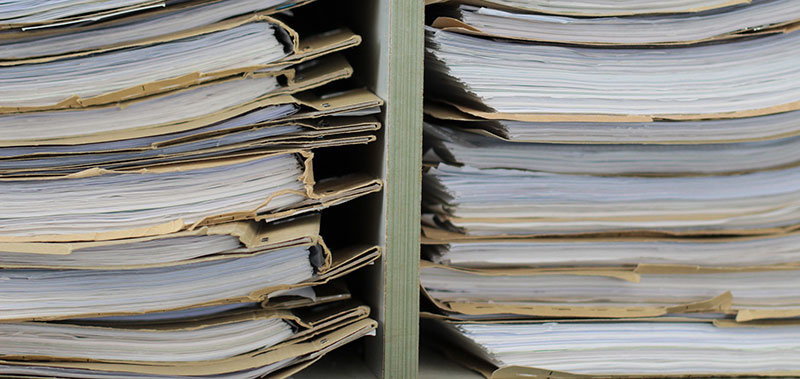 ONE-OFF SHREDDING
We also provide one-off shredding services, where we will come to you.  
We take care of big and small jobs and you can attend the destruction process, at a time that suits you. 
We will dispose of the shredded material, which leaves you with less to take care of. Only peace of mind.  You will be issued with a Certificate of Destruction to complete your paperwork.
Dispose of your household sensitive data with our residential shredding services. 
Our team will securely dispose of your old insurance documents, superannuation statements, even bank statements and utility bills plus Telco accounts.
PEACE OF MIND
Your Certificate of Destruction, issued upon completion, will provide you will all the peace of mind that you need. And no clutter at home.
WHAT ABOUT ON-SITE HARD DRIVE DESTRUCTION?
On-site Hard Drive Destruction will ensure that your disks are destroyed by our Manual Disk Drive Crusher, leaving them unable to fly under heads again.  We will record and sign off the hard drive serial number as destroyed and issue you with a Hard Drive Certificate of Destruction.
WHAT CAN WE TELL YOU ABOUT US?
Our staff undergo stringent background checks and complete drug testing to ensure total integrity and good character.  

Our staff have all signed confidentiality agreements and are well trained to provide you with safe and secure destruction.

Contact staff wear uniform and picture identification.

Our customers are provided with locked, secured containers.

We supply a Certificate of Destruction for every job performed.
HOW DO I KNOW WHICH DOCUMENTS NEED TO BE DESTROYED?
These are just some examples of what needs to be shredded/destroyed in a safely and responsibly:
Tax File numbers, signatures, correspondence, medical records, account numbers, supplier details, accounting information, cancelled/blank cheques, bids, quotations, training manuals, customer lists, invoices. business reports, marketing plans, credit and budget information, inventories, minutes of meeting, agendas, tax records, legal contracts to name a few.
Australian laws have changed, and legislation now requires businesses and individuals, who use and store confidential consumer data, to manage their information and data destruction safely and securely.  
JUST A FEW REASONS TO CONSIDER SHREDDING.
Laws have changed over time and have brought fresh responsibilities to the business owner and individuals dealing with confidential information on every level, to manage data and storage of privileged information with the utmost care.
Data leaks could cause endless misery for businesses and threaten the very future of it.  Businesses are required to manage their data policies with great care and professionalism to comply with Australian legislation.
Laws around the disposal of e-waste has equally by tightened. You can rely on Total Shredding to provide you with safe, secure and reliable e-waste disposal solutions to comply with the law.
The onus is on businesses to protect the sensitive information of the clients and safely dispose of it.
Call us right away on 02 9964 0774. Total Shredding can protect all levels of your business and keep your clients, employees, suppliers and the future of your business safe and secure. We provide a range of reliable, safe and secure services across Sydney and we are looking forward to doing business with you.  We are waiting for your call.
For Service Contact
Total Shredding Today